More than 62 years of dental excellence and genuine care.
We want to welcome you into our dental family! Our team has worked side-by-side for decades and is truly invested in improving your well-being. Each team member adds something unique to our practice and the family-friendly atmosphere enjoyed by our patients. Meet the team behind our wonderful office culture!

Alma
Dental Assistant Since 2021
Coming Soon!
Tascha
Dental Assistant Since 2021
Catherine
Office Manager
I worked summers at Lake Grove Dental for my Dad, Dr. Wiltshire, as a lab tech, starting at age 13. Every summer I'd take on more duties learning the facets of dentistry and running the office. I always loved watching my Dad's creative approach, whether it be casting from scratch onlays, problem-solving patient's oral health dilemma or just getting excited about new materials and techniques. His artist/engineer demeanor was passed to me despite my education far afield of dentistry.
Flash forward a couple of decades, burned out on my field of choice, Dad asked me to come back to manage the practice. My employer at that time said I'd be bored to death. Thirty years later I can honestly say I've never been bored a minute. Dentistry and the business of it are fascinating, constantly changing, and you get to see people regularly (patients and staff), creating strong long-lasting relationships.
Off hours, I love hanging with my husband and kids, traveling, hiking, watercolor painting, reading, and being near my cat (fun fact: the cat thinks he's a dog). I'd love to have dinner with Ada Lovelace, Benj. Franklin, Howard Zinn, and Joseph Campbell, and it's on my bucket list to have a month, a train pass, backpacks, and my husband and be dropped in Finse, Norway with no plans.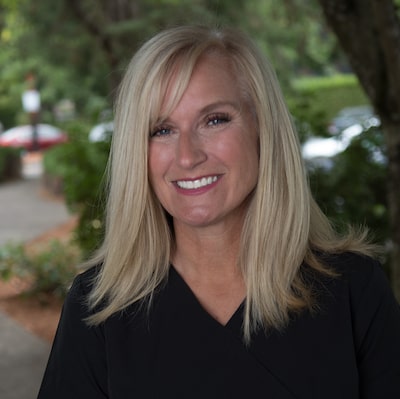 Ruthanne
Dental Hygienist
I was born and raised in Nelson, British Columbia, Canada. I am the youngest of five kids. I think dentistry chose me. I was attending university when I lost a filling. When I visited the dentist to have that fixed, he offered me a part-time job to work in the front office. After working there for a few months, I was then asked if I had any interest in learning how to assist and I said, "Sure!" This led to completing a dental assistant program and eventually to my dental hygiene degree.
I graduated from OHSU in 1991 with a Bachelor of Science in Dental Hygiene. I absolutely love working with people and helping them improve their dental health. In fact, my patients are the best part of my job, as they feel like family.
Outside of the office, I spend time with my family. We love to do all things outdoors: camping, hiking, and kiteboarding. We also love to travel, especially to places in the sun.
Martha Stewart is one of my heroes. She is one of the original creative entrepreneurs. Aside from being wildly successful, she has also seen some trouble in her life and was able to work through that and rise to the top again.

Jill
Dental Hygienist
I grew up in Eastern Oregon on my family's farming ranch. I really enjoy being part of a small-town community. We still move the cows by horseback, just like my family did 100 years ago.
Dental hygiene has been a great profession for me. I love teaching and helping people to be the healthiest version of themselves. I enjoy attending study club with my hygiene co-workers to stay up on all the latest information and research.
When not at Lake Grove Dental, I enjoy spending time with my kids and being involved with their sports. I also like to run, read, and care for all my animals. If there was a theme song about my life, it would be "I'm In a Hurry and Don't Know Why" by Alabama!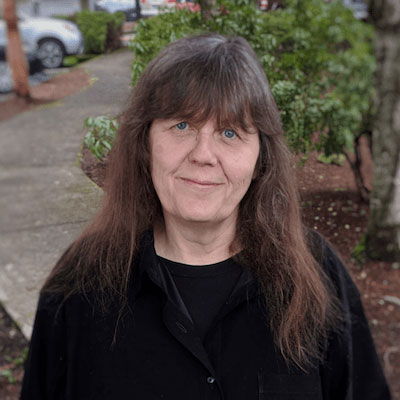 Laura
Insurance Coordinator
I was a patient at Lake Grove Dental before I started working here. My previous work lacked interaction with people and I've really enjoyed that change. I think my personality type makes me a good fit for figuring out insurance benefits for our patients, as I enjoy the investigation and have plenty of patience.
A hobby I enjoy, which sometimes comes in handy at work, is working on computers. Building and rebuilding equipment and problem solving for friends and family are the best. I've also become the office's "Dr. Doolittle." The local peacocks sometimes make an appearance here, but daily visitors are squirrels, hummingbirds, and other local birds.
One of my duties is supplying the children's prize area. We have the best selection in town and it's a lot of fun to see our young patients' eyes light up when they get to choose something!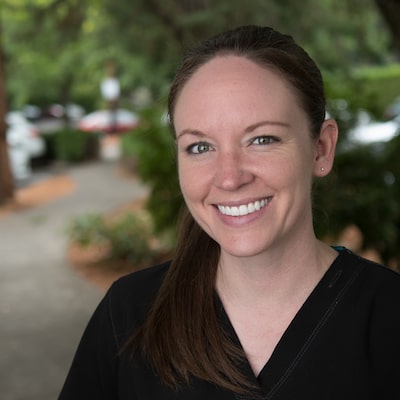 Sheena
Dental Hygienist
Originally a Montana native, I moved to Oregon in 2006. I have grown fond of good restaurants, coffee shops, and the recreation opportunities here. I graduated from PCC's Dental Hygiene program in 2017 and have been working at Lake Grove Dental ever since.
It has been rewarding to provide individualized interaction to every patient and see changes for the better in their oral and overall health. The role that good oral health plays on us is fascinating to me.
When not working, my favorite things are refurbishing furniture, playing softball (yes, I'm a little competitive), and hanging with my friends.
Alexis
Dental Assistant
My mother is a dental office manager in the Salem area and I feel as though I've had some tie to dentistry my whole life because of her role in the field. I'm an Oregonian and one thing that I think is cool about our state is it seems like there are always new and exciting places to discover here.
Before I joined Lake Grove Dental, I was a manager at a Chipotle restaurant. Multi-tasking and trying to see the big picture is right up my alley. It's a fine coincidence that Chipotle is one of Dr. Branen's favorite lunches! Needless to say, we've had a few staff meetings with Chipotle on the menu.
At the start of the year, I finished my X-ray certification, and every day I am amazed at how much I learn about people and doing dentistry. It is a lot of fun to be part of a tight-knit team that is so focused on caring for people and doing things right. I like Dr. Branen's quirky sense of humor and he gives the best shots, ever!
I'm a twin and come from a big family. There is never a dull moment at home or at work!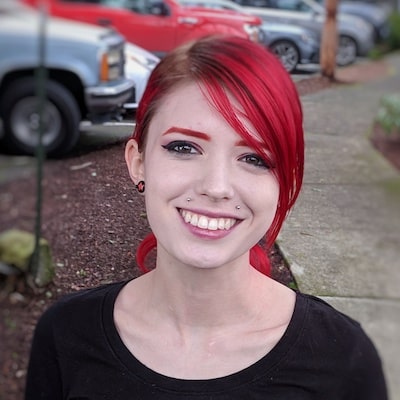 Haley
Dental Assistant
Being close to nature, as a life-long Oregonian, has always inspired me creatively. My passion for the arts has been celebrated and encouraged my whole life.
I am the newest member of the Lake Grove Dental team. I like things tidy and organized, but my favorite thing is helping Dr. Branen create CEREC® crowns and veneers. My exposure to art, sculpting, and the use of color have been instrumental when creating lifelike copies of teeth.
Outside the office, my favorite things, besides anything art related, are my cat, gardening, and playing games. I also have a knack for assembling IKEA furniture (it's a love/hate talent!).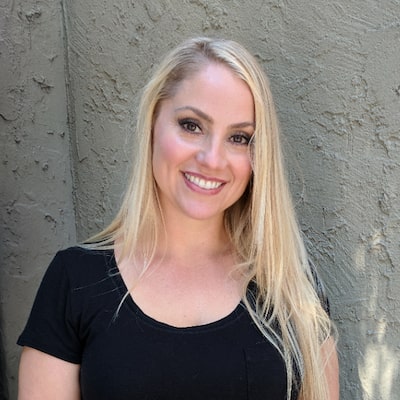 Stephanie
Dental Hygienist, Expanded Functions
I am passionate about what I do, whether it's my work in dentistry or caring for my three teenage girls! I have been a contributor at Lake Grove Dental since 2016; everyone is like family and it's always a pleasure to be here. I firmly believe there is a strong connection between our oral health and our overall physical health. Besides, we have the best patients on Earth and it's a pleasure to see them!